SelecTech believes strongly in providing technology solutions that improve productivity and maximize ROI. For a business to thrive, the technology must work within the processes. SelecTech spends the time to understand how your business processes work, and your goals, before offering any solutions. This allows us to customize solutions to your business and maximize your productivity.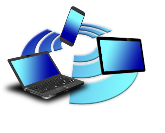 Networking
STI designs, builds, and analyzes small, medium, and large complex networks. Without a solid network, companies of any size struggle to work efficiently. A company's network is the foundation that everything else is built on so we pay special attention and use the utmost care to provide network designs and equipment that are top performers and have the right amount of security.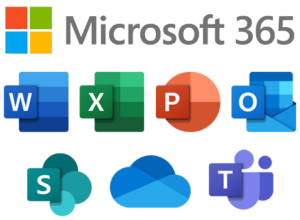 Microsoft 365
Interested in the benefits of having your email hosted by Microsoft, getting the latest version of the Office Suite, utilizing SharePoint Online, Skype for Business, Microsoft Teams and more, all in one monthly or annual subscription? And then you want all that, but you don't want to deal with a migration and the administration that follows? Not to worry. SelecTech has you covered from planning a migration to daily administration, whether you want to move from an on-premise email server, another hosting provider or a hybrid scenario.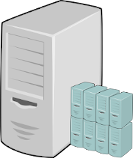 Virtualization
STI is very experienced in server, application, and desktop virtualization. 100% of our clients that have on-premise servers utilize a server virtualization technology which saves them a lot of money on their hardware investment. Depending on use cases, we design, implement and support application virtualization and desktop virtualization solutions from Citrix Systems and VMware.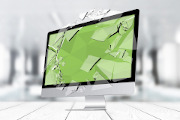 Break-Fix
STI provides onsite and remote support to small and medium enterprise businesses. Our preference is to come onsite, but we will work remotely if it doesn't make sense to come onsite. Small businesses typically use STI as their IT department, providing the same services of an employed IT admin. Medium enterprise businesses typically use STI as overflow support or if an issue is taking too long to resolve.
Security
Our approach to implementing security measures is truly a defining factor in the level of our expertise. We understand that companies may need to adhere to strict security regulations and that can present challenges when it comes to functionality. SelecTech strives to find the correct balance between security and functionality in every situation. Even when security can be lax and favor functionality, we take care to include common-sense security measures that will not impede performance or functionality.

SELECTVOICE
SelecTech provides reliable, high-quality, full-featured, cloud-based phone systems. Business phones are moving to the cloud. That means your network is now part of the equation. If you are considering a cloud-based phone system, working with a technology expert is a smart move. Learn more…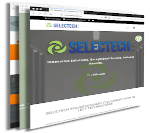 Web Site Development
SelecTech designs and builds custom websites that are functional, catchy, informative, and easy to navigate. Search Engine Optimization is built into every website and every site is tailored exactly to the client's specific vision.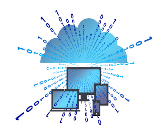 Cloud Computing
STI designs builds and supports private, public, and hybrid clouds for small and medium enterprise clients. Cloud computing is expanding in business strategy and SelecTech is a proficient cloud computing partner. Whether your needs are as simple as an offsite backup or as complex as integrating on-premise and hosted systems, SelecTech is the right choice for cloud computing expertise.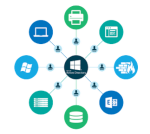 Active Directory
STI has over 30 years, combined, working with Active Directory and Group Policy Objects. We are very proficient when it comes to any size Active Directory forest. Whether your Active Directory Organization is 100% on-premise, spread across multiple locations, integrated with a "Cloud" solution, or contains trusts, SelecTech is able to provide the expertise and experience you need.

SELECTBACKUP
Is your data protected? …from ransomware, corruption, and human error? Is your business data safely backed up? …offsite? …and done automatically? SelectBackup is perfect for organizations concerned with business continuity but don't want to purchase backup hardware or have the time to manage a backup solution. Learn more…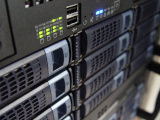 Disaster Recovery
We understand the importance of Recovery Point Objective (RPO) and Recovery Time Objective (RTO) for our Disaster Recovery designs. No two designs are the same, but every disaster recovery solution includes a point in which data and applications must be restored and an acceptable amount of time for restoration. Often times, our proficiency with Cloud Computing makes us a great choice for disaster recovery solutions.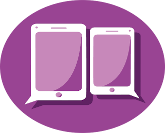 Mobility
Medium enterprise companies often times employ a mobile workforce. Managing and securing those devices, whether company-owned or employee-owned can be difficult for IT staff. SelecTech uses Citrix XenMobile to deliver a high-performing, secure, functional mobile device management and mobile application management solution.
1542 Bridge Street, New Cumberland, PA 17070
Contact Us for more information about our services and how we can help.
SelecTech, Inc.
717.774.2018
1542 Bridge Street, New Cumberland PA 17070