SelecTech is a strategic IT partner for organizations with an existing IT Department. Our knowledge and experience is a great compliment to any IT Department in need of subject matter expertise, project management or periodic overflow support. IT Departments seek our assistance with networking, cybersecurity, licensing and hybrid data centers. We typically work very closely with the Director of IT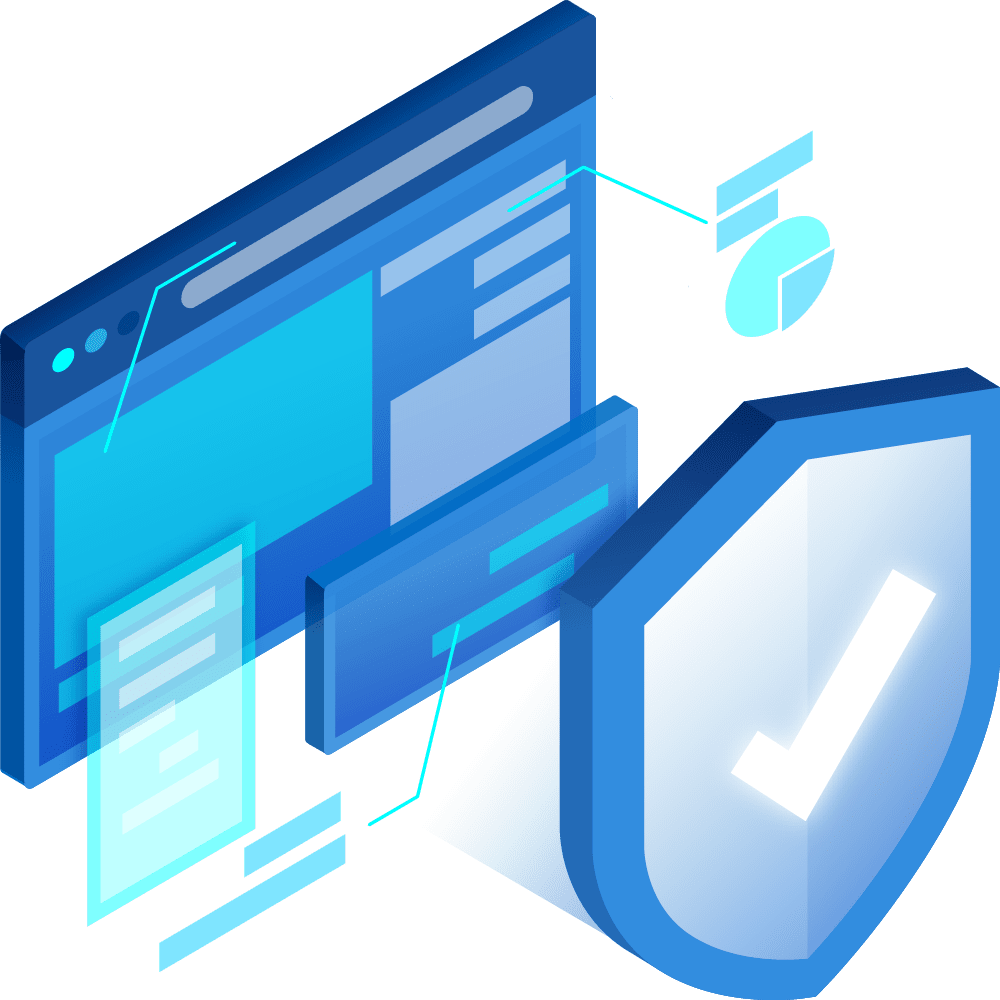 Networking
Solid wired and wireless networks are essential for maximum productivity. SelecTech designs, builds, analyzes and supports data and voice networks with best-in-class technologies appropriate for any budget.
Why Choose SelecTech for your networking needs?
Expert Networking Experience

Wired/Wireless Networking

Optimized Traffic Flows

Network Segmentation

Optimized Network Security


VLANs

Network Assessments

Network Strategy

Network Documentation

SD/WAN

Failover Internet

Remote Access / Work from Home
Security
Our approach to implementing security measures is truly a defining factor in the level of our expertise. We understand that companies may need to adhere to strict security regulations and that can present challenges when it comes to functionality. SelecTech strives to find the correct balance between security and functionality in every situation. Even when security needs to favor functionality, we take care to include common-sense security measures that will not impede performance or functionality.
Why Choose SelecTech for your Security Needs?
Endpoint Protection

Email Protection

Network Edge Protection

Security Assessments

Holistic Security

Zero Day Threat Prevention

Ease of Administration

Appropriate amount of Security vs Functionality

Remote Access Security

Wireless Security

Network Segmentation and Access Rules

Multi-Layer Approach
Microsoft 365 / Azure AD
Do you want all that comes with the Microsoft 365 Office Suite and Azure Active Directory, but you don't want to deal with a migration or the administration that follows? Not to worry, SelecTech has you covered from the initial design, to setup, to the daily administration and maintenance. Our extensive knowledge of Microsoft 365/Azure AD will ensure you get the most out of your subscriptions and you've got a top tech team to support your organization when issues arise.
Why Choose SelecTech for your Microsoft 365 / Azure AD needs?
Azure Active Directory Integration with On-Premise Active Directory

Microsoft Office Suite

Exchange Hosted Email

User Management

Multi-Factor Authentication

Security Policies / Information Rights Management

Licensing

Project Workflows / Collaboration / File Sharing

Teams Productivity

SharePoint Online

Microsoft 365 Migrations

Hybrid Clouds
On Premise Active Directory
STI has Active Directory expertise dating back to the Windows NT days. We are very proficient when it comes to any size Active Directory forest. Whether your Active Directory Organization is 100% on-premise, spread across multiple locations, integrated with a "Cloud" solution, or contains trusts, SelecTech is able to provide the expertise your organization needs.
Why Choose SelecTech for your
On-Premise AD needs?
Active Directory Forest and Domain Design Best Practices

Proper use of Organizational Units

Active Directory Security Strategies

Integration with Cloud Solutions

Domain Trusts

Active Directory Health Assessments
Virtualization
STI is very experienced in server, application, and desktop virtualization. 100% of our clients that have on-premise servers utilize a server virtualization technology which saves them a lot of money on their hardware investment.
Why Choose SelecTech for you virtualization needs?
Design based on use case(s)

Expert implementation

Expert support

VMWare Partner

Citrix Partner

Virtualization performance optimization strategies

Virtualization security strategies

Server virtualization storage strategies
Disaster Recovery / Data Backup
SelecTech understands the importance of information and data to the daily productivity of any organization.  Furthermore, we understand that  accidents happen and data loss is a very real possibility.  That is why we use Recovery Time Objective and Recovery Point Objective in every Backup and Disaster Recovery solution we design.  A backup solution is only as good as its ability to recovery the data.  Our solutions are proven reliable time and time again.
Why choose SelecTech for your Backup needs?
On-Premise and Cloud Backup design

Multi-Location Disaster Recovery Design

Microsoft 365 SharePoint Online Backup

Microsoft 365 Email Backup

Data Restores

Disaster Recovery Documentation
1542 Bridge Street
New Cumberland, PA 17070
Contact Us for more information about our services and how we can help.