Innovative Solutions. Exceptional Service. Reliable Results.
Charles Wilson, the founder of SelecTech,  started his career in Information Technology in the warehouse of a local Information Technology services provider, where he worked for the next 14 years.  After a few months of learning the components of computers and servers, he was promoted to a desktop technician.  As a desktop technician, he learned the importance of customer service and technical expertise.
Over the next 6 years, he worked first as a networking technician and then as a sales representative.  After leaving sales, he went back to technical operations for the next seven years.  He would focus on networking, server systems, virtual applications and virtual desktops and of course customer satisfaction.  Most of his expertise has been acquired through on-the-job training and study for career certifications; he has acquired several career certifications from companies such as CompTIA, Citrix, and Cisco.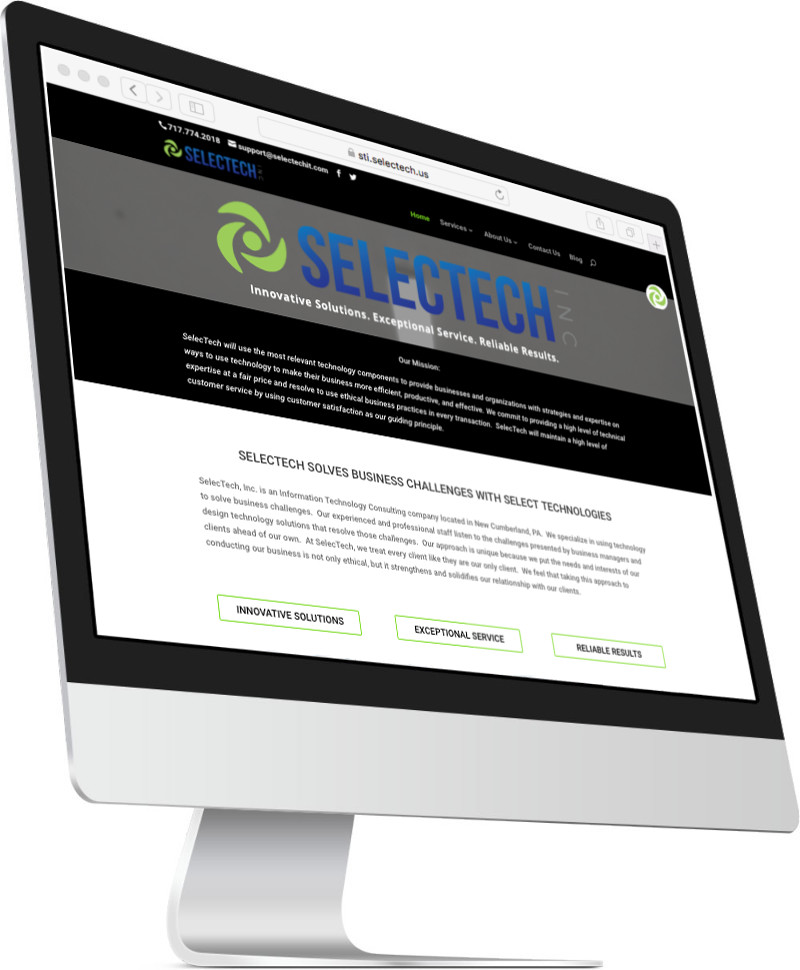 SelecTech is focused on providing small and medium businesses in South Central Pennsylvania with the technical expertise they need at a price that is affordable with the level of customer service they deserve. We draw from almost 20 years of experience in the IT industry to help small and medium businesses address their operational challenges. In that time frame, we have worked with businesses and organizations from local government to state agencies and from 2-person accounting firms to 15,000 employee health care organizations. Our current client base includes professional services firms, manufacturing, local government, non-profit organizations and healthcare organizations. SelecTech's team of experienced IT professionals have the knowledge and expertise to provide solutions to business challenges of any size organization in any industry.
Typically, small business clients (50 or fewer computers) will use SelecTech as the systems administrator.  We are very involved in providing direction for technology decisions as they relate to business activity as well as provide most of the support for issues.
Medium-sized businesses (51 to 500 computers) will typically use SelecTech for specific projects, as a subject matter expert, and for staff augmentation. Regardless, SelecTech is applicable to any sized business and we are capable of effectively communicating with a business owner as well as a network administrator.
SelecTech will use the most relevant technology components to provide businesses and organizations with strategies and expertise on ways to use technology to make their business more efficient, productive, and effective. We commit to providing a high level of technical expertise at a fair price and resolve to use ethical business practices in every transaction. SelecTech will maintain a high level of customer service by using customer satisfaction as our guiding principle.